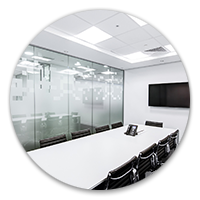 TThe facilities offered by MSI (Mauritius Startup Incubator) includes rental of equipped evolved offices.
These offices are equipped and wired, and have the best Internet technology.
Ranging from 1 to 25 workstations, we set up your business immediately in one of our many offices in Mauritius.
This real estate offer is flexible, immediately operational and economic.
You are a start-up and want to be incubated in our incubator?